Once perceived to be the cheap alternative brand to the Dell's and Apple's of the world, HP has made impressive strides towards being a trusted name in computing, made better by its swanky new logo and aesthetically pleasing hardware designs. It arguably makes the best looking products in the business, and it's all thanks to a much-needed brand reassessment.
But the company once known as Hewlett-Packard doesn't only make premium flagship laptops, of both the 2-in-1 and Ultrabook variety. It also makes more affordable, budget-level Windows laptops and even Chromebooks, which have become increasingly popular in the past couple of years. As such, there's a wide selection to choose from, yet below is the best HP laptop you can buy, along with four others.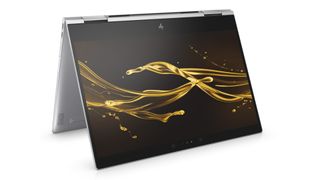 1. HP Spectre x360
The perfect hybird laptop
CPU: 8th Gen Intel Core i5 – i7 | Graphics: : Intel HD Graphics 620 | RAM: 8GB – 16GB | Screen: 13.3-inch, FHD (1,920 x 1,080) – UHD (3,840 x 2,160) | Storage: 256GB – 1TB SSD
Long battery life with quick charging
Keyboard has strong tactile feedback
Gets expensive quickly
HP has been steadily perfecting its flagship 13-inch convertible laptop and it's among one of our favorite 2-in-1 laptops for a few years running. It has perfectly slim bezels and is lightweight enough to use as a tablet regularly. As a regular notebook, you won't find many with a more tactile keyboard, brilliantly vibrant display or two Windows Hello biometric solutions.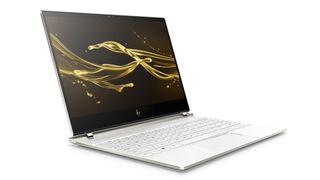 2. HP Spectre 13
CPU: 8th Gen Intel Core i5 – i7 | Graphics: Intel UHD Graphics 620 | RAM: 8 – 16GB | Screen: 13.3-inch, FHD (1,920 x 1,080) – UHD (3,840 x 2,160) | Storage: 256GB – 1TB SSD
Impossibly thin and light
Top-notch looks
Light on ports
Second-rate trackpad
This may very well be the most gorgeous laptop we've ever laid our eyes (and hands) on. The ceramic white finish is complemented by a two-prong, glossy hinge design that's absolutely irresistible. That's all fine and dandy, but in terms of power it's a real winner too. As a matter of fact, it leverages the sheer might of the most recent 8th-generation Intel CPUs nigh-flawlessly.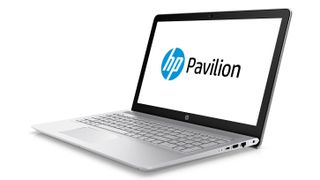 3. HP Pavilion 15
The all-around best laptop for school
CPU: AMD A10 – A12 or 7th Gen Intel Core i5 – i7 | Graphics: : AMD Radeon R5 – R7 or Intel HD 620 Graphics; Nvidia GeForce 940MX | RAM: 8 –16GB | Screen: 15.6-inch HD (1366 x 768) – HD (1,920 x 1,080) | Storage: 128 – 512GB SSD; 1 – 2TB HDD
Affordably priced for students
Extremely customizable
HD only screen to start
What it lacks in performance prowess, the HP Pavilion 15 makes up for in finesse. It's one of the few remaining AMD-based laptops that HP is still making, which should certainly entice those on a budget. It's affordable, but don't think cheap. The HP Pavilion 15 is a rare example of a laptop that knows how to strike a balance, making it an excellent value proposition, especially for students.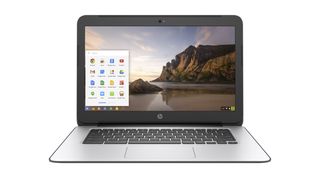 4. HP Chromebook 14 G4
HP's most affordable laptop
CPU: Intel Celeron N2840 – N2940 | Graphics: : Intel HD Graphics | RAM: 2 – 4 GB | Screen: 14-inch HD (1366 x 768) – HD (1,920 x 1,080) | Storage: 16 – 32GB eMMC
Long battery life
Large screen real estate
Fully plastic build
Now, we know that half a grand for a laptop is a bargain for some. But, for others who don't need the best of the best, the HP Chromebook 14 G4 will suffice and with lower stakes. This laptop costs less than the cheapest game console you can buy and it's about a fifth of the price of the newest iPhone. Surprisingly, the battery life and spacious display make it an investment worth your while, too.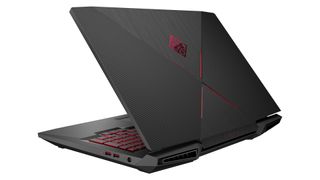 5. HP Omen X
The ultimate gaming laptop
CPU: 7th Gen Intel Core i7 | Graphics: : Nvidia GTX 1070 – 1080 | RAM: 12 – 32GB RAM | Screen: 17.3-inch FHD (1,920 x 1,080) 120Hz – UHD (3,840 x 2,160) | Storage: 128GB – 1TB SSD; 1TB HDD
Top-end gaming specs
Designed for overclocking
Short battery life
Here's a gaming laptop you shouldn't think twice about buying should you have the disposable income. Sure, it has an extravagant starting and ending price, but isn't it worth it for a laptop that demolishes anything Apple can conjure up? The official partner of the Overwatch World Cup, this is a notebook that's guaranteed to bring you a steady stream of high frame rates.