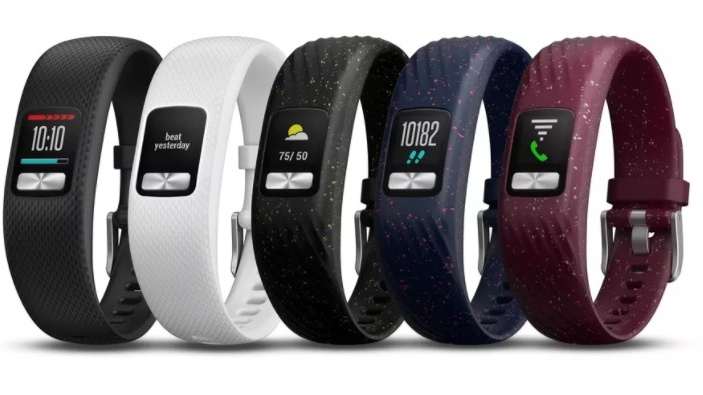 Image credit: Garmin
The Garmin Vivofit has always been one of the more non-nonsense fitness trackers out there, but Garmin is spicing things up just a tad with the newly released Garmin Vivofit 4.
Just a tad, though. Structurally, it doesn't look terribly different from the Vivofit 3, but it now comes in five patterns that range from the basic matte black to a navy blue band with purple flecks. 
It also still contains a coin battery, which means it's one less device that you have to worry about charging on a regular basis. Under normal circumstances, it should last for about a year. The Vivofit is also water-resistant, so you won't have to worry that much if you jump in the shower with it.
You can get some information through the always-on color display itself, but the Garmin Vivofit chiefly works by syncing with a Garmin iOS or Android app on your smartphone through Bluetooth.
It's available for just $80/£70 (about AU$103) through Amazon, which makes it competitive with other lightweight trackers like the Fitbit Charge 2. Oddly, only the black and white options are currently available from Amazon, so you might want to wait a bit if you want one of the funkier designs.